Since our foundation in 1980 Steve-Watt Constructions has become a trusted figurehead in the Sydney area and surrounds. With over 700 projects in our portfolio under our belt, our work spans across commercial, industry and multi-residential building.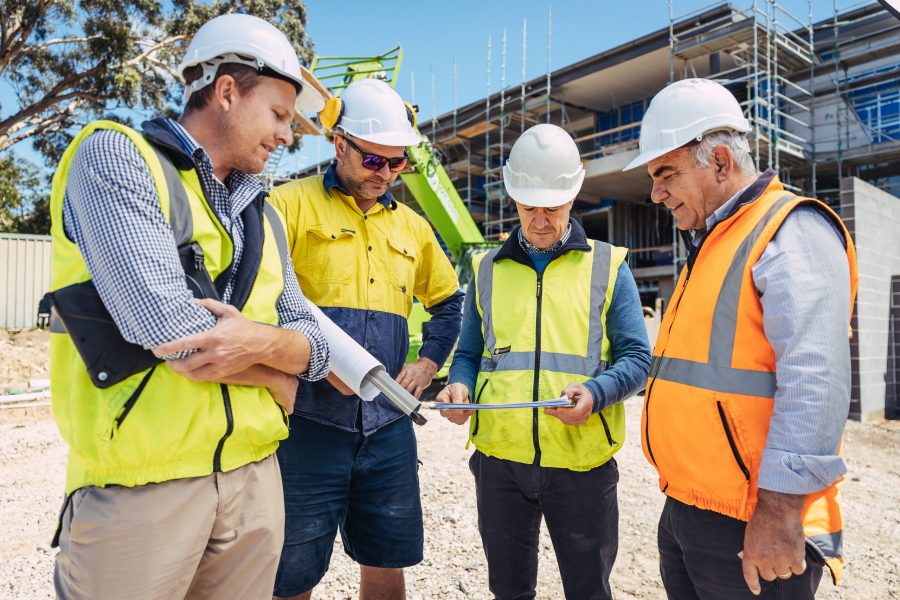 Construction consultation
See what people are saying about our projects.
"We had the pleasure of working with Steve-Watt Constructions to deliver a new two-storey Administration and GLA Building coupled with the substantial refurbishment of existing learning spaces at All Hallows Catholic School in Five Dock. The project was delivered substantially ahead of program and to the great satisfaction of all involved".
" I have worked with Steve-Watt Constructions on multiple projects over a
period of two decades. In that time they have repeatedly shown their vast
experience in the construction of school projects, from simple small works to greenfield new builds to complex infill projects on live sites".
"The most impressive aspect of Steve Watts's team is the collaboration with us and the schools to often solve unexpected construction problems and even to offer far better ways of delivering the buildings. This is done with the desire to maintain the project budget and vision".
St Mark's Catholic Primary
"We were fortunate to have Steve-Watt constructions construct a new two-storey school building with six learning spaces, a library and a multipurpose space. This project was completed in 12 months and was finished 3 months ahead of schedule".
For new project enquiries, contact Gareth here